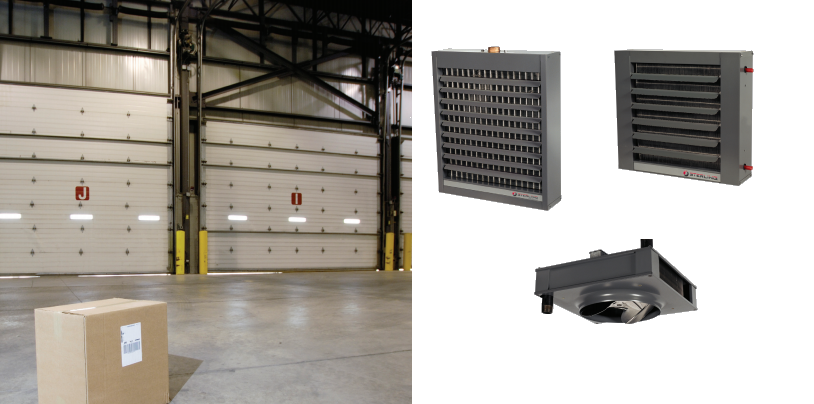 Sterling Hydronic Heating Equipment Division
Sterling Heating Equipment has had broad experience in the manufacture of steam/hot water unit heaters for many years.
Offered in both horizontal and vertical air delivery models, Sterling unit heaters are a complete heat distributing plant, encased in an attractive, streamlined baked enamel housing. Designed for ceiling mounting, they provide a convenient, low cost method of heating warehouses, stores, factories, and other large open areas.
Sterling, responding to the requirements of the heating industry, has now expanded its unit heater line to one of the most complete in the industry, twenty-three horizontal and fifteen vertical steam/hot water models!
Most Sterling unit heaters are equipped with totally enclosed motors with internal thermal overload, statically and dynamically balanced fans for quiet operation, and with the installer in mind, we designed a versatile hanging system for easy installation! Sterling horizontal unit heaters are attractively finished in dark gray jackets with light gray air deflection louvers.
Sterling is proud of the reputation it has earned in the hydronic heating equipment market for product quality, design, innovations and customer service. The corporation has pledged its full range of engineering and manufacturing resources toward maintaining an unwavering commitment to the steam/hot water heating equipment industry.